Not Airport Parking Game Online Play
This game was played 2352 times
Not Airport Parking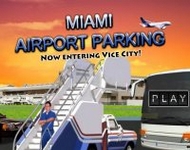 In a major airport bus and luggage transport will try to complete your task without doing the driving and accidents in the game you'll be able to have fun through its various departments.
Carefully in your different vehicles driving duties will go to the airport by the side of the plane to go by moving your customers, who will ride in the aircraft Not airport parking. Car Games category you will find our game similar to games we've included in our categories.
How to Play?
By doing their duty in not challenging our airport parking players can complete quickly, we recommend to play this game. Bus, Suitcases Transport carefully driving tasks in the game you do with your car as a tool that will find a map of the places you should not park without accident and will be able to switch to your next challenge.
Airport parking can be adjusted in control of your car with your arrow keys Not be able to see on a map where to go with the M button, you can use the hand brake with your spacebar.