Sniper Team 2 Game Online Play
This game was played 2225 times
Sniper Team 2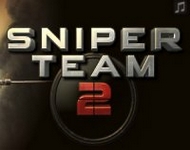 Sniper team came second version of our website is one of the popular games! Sniper Team 2 of the installation process for a while to start the game you press the start game button, wait for the completion of the home screen. Once you start the game you are given a variety of tasks.
You are trying to destroy the terrorists in the region as well as fulfill the tasks. You shoot to check the progress of terrorists from a sniper team 4 people in order to destroy the terrorists. If you manage to destroy all the terrorists in the region will also have completed your mission and you eligible to move to the next by completing the section.
How to Play?
You are using a sniper team 1,2,3,4 keys to toggle between the soldiers in the game. You shoot using your mouse when changing your weapon with Q key.
Shift and can take aim at taking help from the X key. The first game in the series managed to see the interest you reach by clicking here. We wish you success.